North County San Diego's Premiere Concert Venue
| | |
| --- | --- |
| Don't believe us? | |
Upcoming Events
Doors open at 7:00 pm
So Petty
We assembled this band as fans of the best American Rock n Roll Storytellers ever; The Heartbreakers led by the immortal Tom Petty. We are committed to his life and legacy and preserving the soundtrack of our lives. We Look forward to entertaining your Party soon! Feel free to message us for more information. The Band is fronted by Sean Amato on Vocals, Michael David Seiker on Drums, George Moore on Bass, Chris Wheeler on Guitar, and Bill Crane on keyboards. Together for the Love of Tom So Petty!
Suckerfish
Suckerfish, from San Diego, CA is a supergroup of sorts who found success in the early 2000's and recently reformed not missing a beat and playing to packed venues. Lead singer Milt Ellison (The Cry), former owner of AlliKat Records, is the lead singer who brings an energetic true front man performance each night. The sound & vibe is rooted in 90's alternative rock with hints of ska and Latin rhythms. Mike Jones (Fear Tomorrow) is on drums and Deric Fernandez (Subsurfer) rounds out the Rhythm section on Bass. Allen Camp (Fuzz-Huzzi) layers his signature guitar riffs to complete the sound.
---
Doors open at 7:00 pm
Wishbone Ash
Formed in 1969, Wishbone Ash has more than 20 original studio recordings and several live albums to their credit. The group has appeared at all the major music festivals and enjoys a history with some of the world's classic music labels, Universal and Atlantic Records.
Back in the day, Wishbone Ash cut their teeth on the US stadium circuit first opening for The Who. Once they began headlining in the States, Wishbone's opening acts included Springsteen, Kiss and Aerosmith.
Citing Wishbone Ash as an influence on their style, Thin Lizzy, Iron Maiden, Southern Rock outfits like Lynyrd Skynyrd and, more recently, heavyweights like Opeth and some of the guitar-based Indie/ Alternative bands, have all taken a little something from the legendary twin-guitar approach of Wishbone Ash. Truly, there is no other rock band on the planet that has done more with the twin guitar concept than the Ash.
RDG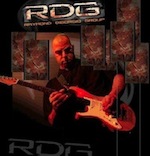 2003 Los Angeles Music Awards Winner "Instrumental Album of the Year"
2003 Los Angeles Music Awards Nominee "Guitarist of the Year"
2003 San Diego Music Awards Nominee "Best Rock Album"
---
Doors open at 7:00 pm
Queen Nation
There is little doubt among the pure rock community that the legendary band Queen and lead performer Freddie Mercury earn high ranks as one of the most powerful and iconic groups in rock history. Upon his death in 1991, a huge void was left in the rock concert world, which to this day has not yet been matched.
Queen Nation, a tribute to Queen, was formed in 2004 by David Hewitt / DMHE Music Agency. Queen Nation consists of: Gregory Finsley on vocals & keyboards as Freddie Mercury, Mike McManus on guitar as Brian May, Pete Burke on drums as Roger Taylor, and Parker Combs on bass as John Deacon. The mission of the show is to carry on the musical torch and pay homage to the golden age of vintage Queen concerts. In 2013 Queen Nation was recognized as The World's Greatest Queen Tribute by Mark Cuban, Ryan Seacrest and their cutting edge network AXS TV. Queen Nation was given a 1hr LIVE national broadcast from the Roxy in Hollywood, to 40 million viewers. A coinciding compilation album was released by AXS TV featuring two tracks recorded by Queen Nation. Most recently, Queen Nation was selected by The Los Angeles Angels of Anaheim baseball team to perform on the infield of Angel Stadium as part of their Flashback Weekend.
Queen Nation's live 100-minute production of Queen's greatest hits preserves the image, sound, and stage persona of vintage Queen. Audiences are amazed at the accuracy of Queen Nation's live retrospective journey through such Queen songs as We Will Rock You – We Are The Champions – Bohemian Rhapsody – Crazy Little Thing Called Love – You're My Best Friend – Another One Bites The Dust – Under Pressure and many more. They have performed in front of thousands of people at casinos, fairs, sports arenas and private affairs.
All Men Are Brothers
All Men Are Brothers Band is a tribute to The Allman Brothers Band music. We are six musicians who worship ABB and the many listeners who keep it alive!
---
Doors open at 7:00 pm
Lovedrive – Tribute to the Scorpions
Lovedrive is dubbed the "Best of the Best in the West" by James Kottak of the Scorpions.
Lovedrive was formed in 2012 based out of Southern California using the name from the Scorpions' pinnacle album of 1979. Lovedrive proudly pays tribute to the biggest World-known band in the history of hard rock. The band captures the look, the sound and energy of a live Scorpions concert.
The band was joined on stage by the Scorpions' very own James Kottak at the Whisky A-Go-Go in W. Hollywood, CA playing three songs "No One Like You", "Big City Nights" and "Coming Home" to an energetic crowd of excited fans.
Some have described the Scorpions as "the Heroes of Heavy Metal" and called them "Ambassadors of Rock". In 2015 the Scorpions celebrated their 50th anniversary, thus producing hundreds of radio hits and arena favorites which haven't been played live in many years.
On that note, Lovedrive makes certain that the best hits and rare gems are included at each show. From the songs of the late 70's like "In Trance" to "Lovedrive" and all the 80's hits like "Rock You Like a Hurricane", "The Zoo", "Blackout", "No One Like You" and "Still Loving You". and 90's hits like "Wind of Change" and "Send Me an Angel". Not to mention more current hits of the 2000's like "321" and "Rock and Roll Band".
Witness for yourselves how Lovedrive Tribute to the Scorpions is the closest thing to visiting Hannover, Germany here in the U.S.A.
---
Doors open at 7:00 pm
Jason Boland & The Stragglers
Music is having a moment. Listeners are crying out for something true––some meaty songs that'll give us some comfort, even as they cut closer to the bone.
Everyone is finally ready for the gritty, thundering country Jason Boland and the Stragglers have sharpened over almost 20+ years' worth of selling out roomy venues and commanding stages across the nation.
"We're just trying to make something that we're proud of," lead songwriter and vocalist Boland says. "If any more people want to take notice of it, they're welcome."
Since coming together in Stillwater, Oklahoma, Boland and his tight knit crew have sold more than half a million albums independently and earned a devoted following that's swelled far beyond the band's red dirt roots. At a Stragglers show, oil patch roughnecks, hippies, college kids, and intelligentsia all sway side-by-side like a traveling reincarnation of Austin's Armadillo World Headquarters in its cosmic cowboy, Willie Nelson heyday.
While the Stragglers draw from rock and folk, make no mistake: they traffic in unfiltered, unfettered honky-tonk, raw and lean.
For 2020, the band is celebrating the 20th Anniversary of their debut album Pearl Snaps with a nationwide tour where the band will play the record front to back along with favorites from their extensive catalog. The legendary record was recorded with famed producer Lloyd Maines and behind the success of songs like "Pearl Snaps" "Somewhere Down in Texas" "Proud Souls" and others it quickly became a beloved classic and still continues to be named as a major influence for many of the top artists coming out of the Texas/Oklahoma country music scene.
Jessie Daniel
Jesse grew up in Ben Lomond, California. A small town located in an area called the San Lorenzo Valley, tucked away in the mountains east of Santa Cruz. It's been said that there is "something in the water" of the San Lorenzo River, due to the musical talent that has come out of the surrounding area. Having cut his teeth playing in the local clubs and bars from a young age, as well as touring with regional acts, he found his love for the stage early on. Through this he also found his love for substances and as times got harder, they did too.
Jesse's teens and early twenties would find him in and out of jail and rehabilitation centers. It was also there that his love for music and desire to perform was reignited. One day while in a facility in Oakland, California, he heard someone playing a Hank Williams tune in the other room. "I had just enough in me to sit in a chair and listen." Daniel said. "I told him I wanted to play like him and he said, 'Why don't you?'". The singer made a promise to himself that day.
Fast forward to present day, JD seems to have made good on that promise. Having dedicated his life to music, he's gained fans nationally and internationally, as well as the respect of his peers. Whether on tour as support for major artists, or selling out clubs on his own, he's only picking up speed on an upward trajectory. With the success of his self-titled debut and a sophomore album coming early 2020, Jesse Daniel is solidifying himself brick by brick as a name you won't forget in country music.
Farm Truck
Farm Truck is an Alt Country / Americana band from Ramona California.
---
Doors open at 7:00 pm
Berlin
"New music is the lifeblood of anybody making music— it's that creation, excitement, new babies [songs]! It inspires me and it inspires others," declares Terri Nunn, the charismatic and enigmatic singer of L.A.'s iconic synth electro-pop pioneers, BERLIN.
BERLIN will forever be recognized as the American progenitor of electro-pop artistry with sensually appealing lyrics. Few bands emerging from the era of BERLIN have achieved as far-reaching and long-lasting an impact and, rarely, such a timeless array of musical grooves. The Los Angeles-based band made its first national impression with the provocative single "Sex (I'm A…)" from the platinum-selling debut EP Pleasure Victim in 1982. "The Metro" and "No More Words" were also chart toppers, but it was the unforgettable, intimate, and strikingly beautiful love song, "Take My Breath Away" that took the band to another level. The ballad's defining role in the Tom Cruise film, Top Gun, helped solidify BERLIN's everlasting place in American pop-culture. The song was a #1 international hit and received both the Golden Globe and Academy Award for "Best Original Song" in 1986.
Currently, Nunn is recording a brand new BERLIN studio album with her original BERLIN band members and co-writers, John Crawford (bass) and David Diamond (keyboards).  The album is scheduled for release in mid 2019. The album is being produced by Australian producers Andy and Thom Mak. The album marks the first collaboration by Nunn, Crawford and Diamond since Love Life, the third BERLIN album, released in 1984.
Triple Deez
If you like Aretha Franklin, Wild Cherry, B B King, Bill Withers, Lady Antebellum, Indigo Girls, Fugees, Adele and more, you will enjoy this cover band.
---
Doors open at 7:00 pm
4NR: The Foreigner Concert Experience
Featured on AXTV's The World's Greatest Tribute Bands, 4NR is dedicated to recreating the sound and spirit of a classic Foreigner concert. A real, live, high energy rock show is what you'll experience at a 4NR performance. Guitars, keyboards, harmony vocals and of course the multi-talented Kyle Frost as charismatic lead vocalist, Lou Gramm, all come together in an unforgettable evening of 1970's and 80's rock and roll. Relive the magic of
FEELS LIKE THE FIRST TIME
COLD AS ICE
HOT BLOODED
DOUBLE VISION
HEAD GAMES
URGENT
JUKE BOX HERO
the number one hit I WANT TO KNOW WHAT LOVE IS
and many others, again and again with
4NR: The Foreigner Concert Experience
Taz Taylor
Taz Taylor was exposed at a very early age to the golden era of Rock Guitar playing. Michael Schenker in UFO and then in his own band MSG, Gary Moore in his late-70s/early-80s heyday, Randy Rhoads and Jake E. Lee and of course the early Van Halen albums, all left an indelible mark on the musical psyche of Taz.
---
Doors open at 7:00 pm
Last In Line – The original Dio band
Last In Line was formed in 2011, when Vinny Appice, Jimmy Bain, and Vivian Campbell, (Ronnie James Dio's co-conspirators and co-writers on the "Holy Diver", "Last In Line" – the album from which they took their name, and "Sacred Heart" albums) teamed up with esteemed vocalist Andrew Freeman. The debut album "Heavy Crown" was released in February 2016, landing at #1 on the Billboard Heat-Seekers Chart. Initially, the release had been preceded by tragedy when bassist Jimmy Bain unexpectedly passed away at the age of 68 on January 23, 2016.  Last In Line, honoring what they knew would be Bain's wish to keep the band moving, brought in renowned bassist Phil Soussan (ex-Ozzy Osbourne) and committed to sustained touring in support of the album, hitting festivals, headlining clubs, and sharing the stage with metal luminaries such as Saxon and Megadeth.
In late 2017, the band gathered in L.A. to start the recording of the second album, which was produced by the band members and Jeff Pilson (Foreigner, The End: machine, ex-Dokken), who also produced the debut album. Having really gelled as a band while touring in support of the debut album, the songwriting came readily to the members. They've created a record that shows a big progression in sound, while immediately being recognizable as Last In Line thanks to Vinny Appice's rhythms, thunderous bass from Soussan, amazing vocals from Andrew Freeman, and the roaring guitars of Vivian Campbell.
"The musical style of 'II' is different from 'Heavy Crown', but it wasn't something that we planned to do," explains Vivian Campbell. "Phil is a more intricate player than Jimmy was and that, together with the natural growth and development of the band led us to the songs on the album. As always, we simply started to jam on ideas and see where they led us. But it's fair to say that the songs on this album sound more developed, with more parts and more experimentation than the songs on 'Heavy Crown'. The first album set a tone, but on 'II' we developed that idea and took it to the next logical stage."
Drummer Vinny Appice, on the sound of the new record and song writing process, says "I always sound like me. Viv and I have been playing together for years and have the same feel and pulse and attitude. Now with Phil on bass, he allows a more melodic approach on the bass parts making the songs even more interesting. He fits in perfectly being from the same musical family and time as me and Viv. Mr. Freeman sings from his soul and completes the band's sound with his melodies and amazing range."
Sledd
Sledd is a five piece, hard hitting, Heavy-Alternative, Album Orientated Rock, Musical Group from San Diego, CA. The Band was founded by Lead Vocalist/Frontman Cary Rothman, Keyboardist/Vocalist Peter DeLuke Jr and Brother/Drummer Dino DeLuke in March of 1995.
Sledd has played with, opened for, or toured with such legendary Hard Rock Musical Groups as: Tesla, Great White, The Bullet Boys, Gilby Clarke, Blue Oyster Cult, Dokken, Quiet Riot, Queensryche, Ratt, LA Guns, UFO, Skid Row, Cinderella and Y&T.
Their latest and third Album "Insane Laughter" has received National Airplay in several United States Cities. In April/May 2009, Sledd members along with Executive Producer and Tesla Bassist Brian Wheat recorded a four song EP at "J" Street Studios in Sacramento, CA. All four cuts later appeared on the self produced Sledd CD "Insane Laughter". Sledd's second Album "Crooked Smiles" was produced by Great White Guitarist Mark Kendall. Kendall also managed the Band from 2001 – 2003.
Taz Taylor
Taz Taylor was exposed at a very early age to the golden era of Rock Guitar playing. Michael Schenker in UFO and then in his own band MSG, Gary Moore in his late-70s/early-80s heyday, Randy Rhoads and Jake E. Lee and of course the early Van Halen albums, all left an indelible mark on the musical psyche of Taz.
---
Doors open at 7:00 pm
Pathology
PATHOLOGY is epitomized as the ultimate death metal assault to the ears. The band's hunger to churn out bludgeoning metal coupled with meaningful themes instantly separates them from the rest.
It comes as no surprise that PATHOLOGY have created some of the most vivid and grotesque death metal in the current genre. The founding members of PATHOLOGY have roots in other extreme death metal bands, such as drummer Dave Astor as the founding member of both the grind-spazz project THE LOCUST and militant death squad CATTLE DECAPITATION.
PATHOLOGY's current formation stands at its strongest with Dave Astor on drums, Daniel Richardson guitar, bass player Richard Jackson and vocalist Obie Flett to diversify the perfect lineup. Revealing an intense mixture of brutal riffs, crushing drums and imagery so blood-soaked, sickeningly twisted and filled with death that it's impossible to look away.
---
Doors open at 7:00 pm
Moonshine Bandits
Backwoods bravado, patriot's pride, country soul, keg-thumping beats — these are the qualities that Moonshine Bandits have championed since they began their journey. Armed with a hybrid arsenal of country and hip hop fusion, the California duo of Dusty 'Tex' Dahlgren and Brett 'Bird' Brooks are back with the grittiest, spirited and distinctly grass-roots release of their sixteen year campaign of musical badassery – "Gold Rush."
Since their formation in Los Banos California in 2003 the Moonshine Bandits have continued a campaign of crossover genre-bending musical mayhem that appeals to the eclectic, color-outside-the-lines tastes of listeners, aka The Shiners, and they fiercely refuse to have their tastes confined and filed into categories. "Our musical style has always been full throttle and in your face," says Moonshine Bandit Tex. Just like the rumrunners, bootleggers, smugglers and outlaws of old – the Moonshine Bandits provide a supply of the goods for the demand, defying the mandates and trends of mainstream pop culture.
Charlie Farle
Charlie Farley is an Arkansas born and raised artist with a passion for writing, rapping, singing, and performing with a drive to succeed in whatever he sets his mind to like no other. Farley's debut album release, Hog Heaven, turned heads all over the United States with a fresh sound that no one had ever heard.
Now a newly independent entertainer, releasing 3 EP's in a span of four months and his very own motivational quote book, Quotable., is just the beginning of Charlie's fresh outlook on his career and abilities. Charlie Farley is solidifying his place within the industry and becoming a household name.
Long Cut
Long Cut is not what y'all expected! Bryan Thomas and JT Adams have come together with a New Breed of Country Rap that has started a movement that can't be stopped!
Welcome to the Spit Cup Posse!!!
After a SOLD OUT SHOW in 2016, Bryan Thomas and JT Adams were sitting in the living room as they had done so many times before…playing music, writing lyrics, and buzzing from the show they had just played. It was years of work that had led them to this point in their careers. It was the first year Bryan Thomas and his band had began to sell out midsize theaters and it was at that time that JT Adams and his band started making a name for themselves on a regional level. The friendship that was in place started to become something special. The congruence and unity was unmatched in any project they had ever been a part of. As they sat on the couch relaxing and jamming, JT started rapping. Bryan had been playing shows with Demun Jones and had been interested in getting involved in a country rap song or project. They spent 2 years planning and finally the planets aligned and Long Cut was born!!
Since inception, Long Cut has recorded 12 songs to release in the coming year and have already started selling out shows around the country! Their fans share camaraderie and connection with the guys and are already turning into a dedicated following of all ages! The high octane fusion of hard hitting outlaw country and hip hop has the crowd going crazy! Stay tuned folks! This is something special.
---
Doors open at 7:00 pm
The Dales
The Dales are a five piece Americana roots-rock band, carried by three part harmonies and a deep appreciation for classic songwriting and early country music.
The band came together in early 2016 when multi-platinum song writer, Drew Lawrence, (Christina Perri – Jar of Hearts) teamed up with four of his closest friends to begin performing the songs that would become their debut album, "Marie".
A video of their song, "Still the Love" caught the ears of Grammy nominated producer Jerry Streeter (The Lumineers, Brandi Carlile). The song was written as a dedication to bass player Kyle Vanes' girlfriend, Heather Marie Allman who passed from Breast Cancer the year before.
This led to Jerry producing the bands debut album, "Marie" which was released in August of 2017. The Dales have spent the year on the highways of America supporting acts like the White Buffalo and Cris Jacobs. The group has also headlined sold out shows in Los Angeles as well as the west coast and midwest. Media play soon followed with features on NPR's World Cafe and Acoustic Cafe as well as TV interviews on NBC and ABC.
---
Doors open at 7:00 pm
MicroMania
California-based Vendetta Pro Wrestling presents the MicroMania Tour, bringing the Mighty Micros, women's matches featuring the Battling Bombshells, and other matches and entertainment for a well-rounded professional live event!
Our Micro Athletes and Battling Bombshells have been featured in WWE, Impact Wrestling, Lucha Libre AAA, Spike TV, MTV and hit feature films such as Jackass and Nacho Libre!
Mighty Micro Athletes, Battling Bombshells and Vendetta Pro Wrestling Stars! It's The MicroMania Tour!
Presented by Vendetta Pro Wrestling.
---
Doors open at 7:00 pm
Adelitas Way
Adelitas Way is an American hard rock band formed in Las Vegas, Nevada, United States, in 2006. The band's debut single "Invincible", broke them into the mainstream scene after the song made numerous television appearances in commercials and live sporting events. As of 2017, the band has toured with notable acts such as Shinedown, Guns N' Roses, Creed, Papa Roach, Godsmack, Theory of a Deadman, Seether, Three Days Grace, Breaking Benjamin, Deftones, Puddle of Mudd, Sick Puppies, Staind, Alter Bridge, Skillet, Halestorm, Thousand Foot Krutch and others.
The band began working on their debut album in the fall of 2008. After inking with Virgin Records, Rick DeJesus, and drummer Trevor Stafford headed for Groovemaster Studios in Chicago, Illinois where producer Johnny K awaited their arrival. Before the band started touring in support of their new record, the band expanded with the additions of bassist Derek Johnston and additional guitarist, Keith Wallen, completing the original line up. On April 17, 2009 the band released their debut single "Invincible" which, became the official theme song for WWE Superstars on WGN America as well as being featured in the Smackdown vs. Raw 2010 video game, MTV as well as the CSI Miami Finale. They also wrote a song called "It's A New Day" which was the theme song for WWE The Legacy from June 15, 2009 – September 13, 2010.
Blacklight Distict
Kyle Pfeiffer, known as Blacklite District, is a singer/songwriter, rapper, and record producer from the Black Hills of South Dakota. He has over 250 million streams and 112,000 YouTube subscribers. "Blacklite District" started out as a band, but after going viral in 2018 with the smash hit "Cold As Ice", Pfeiffer adopted the name Blacklite District as his stage name.
Another Day Dawns
Another Day Dawns is a high-energy hard rock band that was established in 2010 by drummer Nick McGeehan and guitarist Tyler Ritter of Lehighton, Pennsylvania. Initially performing classic rock covers, the addition of frontman Dakota Sean ignited their evolution into a full-on original act. Writing music at a breakneck pace, the trio quickly generated buzz across the northeast Pennsylvania region. Another Day Dawns earned opening slots for Fuel, Avatar, Sammy Hagar, Godsmack, Puddle of Mudd, Bad Flower, Trapt, Breaking Ben, 5 Finger Deathpunch, Daughtry, and BuckCherry. They band also accompanied former lead singer of Hinder, Austin John Winkler in his 2017 tour. As one of five finalists in the national NeXt2rock competition, Another Day Dawns took the opportunity to play the legendary Viper Room in LA.
Taking Dawn
---
Doors open at 7:00 pm
The Birthday Massacre
The Birthday Massacre is from Toronto, Canada. Combining their interests in various musical and artistic styles, the band has successfully accumulated an impressive international fan base, press accolades, and defied categorization with their unique sound and visuals.
The band was formed in 1999 and independently produced and recorded their first two albums, Nothing and Nowhere and Violet. Through both of these high-demand releases, as well as their highly acclaimed and beautifully atmospheric website, the band obtained a large and loyal fan base throughout the world. Due to their independent success, in 2005 they were approached and signed by Metropolis Records and the band began its steady climb to reaching a much wider audience with the 2007 release of the acclaimed and wildly popular Walking With Strangers.
VIP Tickets are available. A VIP ticket includes:
One general admission ticket
VIP early entry into the venue
Exclusive meet & greet with The Birthday Massacre
Personal photograph with The Birthday Massacre
Access to The Birthday Massacre photobooth (exclusive to VIP)
Specially designed bunny enamel pin
Exclusive VIP merchandise item
Official meet & greet laminate; autographed
Limited availability
Julien-K
Amir Derakh and Ryan Shuck have been musical partners for 15+ years. During their time together they have weaved in and out of mainstream music like a constantly evolving musical fashion house. In the late 90's they were responsible for massive radio and sales hits such as "Blind" (Korn), "Blue Monday"," Stitches", and "Fiction" (Orgy), and recently "Crawl Back In" and "Let Down" (Dead By Sunrise with their pal Chester Bennington). After enjoying years of traditional music business success, they have spent the last 10 years methodically moving away from the mainstream approach that put them on the map, opting to carefully steer their fans in a new direction, towards their new independent alternative electro rock project Julien-K – which sounds more at home with the likes of modern acts such as M83, The Kills, LCD Soundsystem, The Naked and Famous, Empire of the Sun, and even the Black Keys (see Derakh's sleazy electro-blues guitar playing on "We're Here With You").
---
Doors open at 7:00 pm
Who's Zeppelin
According to BestClassicBands.com, The Who were riding high on the early success of Tommy when they played the Merriweather Post Pavilion in Columbia, MD, on May 25, 1969. Opening the show was a relatively new English band whose first album had been released in January of that year: Led Zeppelin. The Who's crew had to pull the plug on Zeppelin when their eight-song set–which included "Dazed and Confused" and "Train Kept A-Rollin'" and "Babe I'm Gonna Leave You"–went over its scheduled time to prevent the headliner's show from going past curfew. Led Zeppelin's name was misspelled on the tickets ("Lead"), which cost a mere $5.75 – even a bargain in those days. (BestClassicBands.com)
The Who Experience (TM) Tribute Band brings you back to 1969 performing a tribute to the 2 GREATEST classic rock n roll bands of all time in one show called WHO'S ZEPPELIN (TM) ! A tribute to The Who and Led Zeppelin! A perfect match!
---
Doors open at 7:00 pm
LA Guns
Legends of the Sunset Strip in Hollywood, L.A. Guns starring Phil Lewis and Tracii Guns have released eleven studio albums over the span of almost 30 years, including Cocked & Loaded (1989), Hollywood Vampires (1991), and their critically-acclaimed The Missing Peace (2017), the highest selling release for Frontiers Music in 2017. They continue to excite their fans, old and new, with their kick-ass, high-energy rock n roll. Their twelfth release, The Devil You Know, released March 29, 2019 to the same critical acclaim. US Chart first week chart entries: #7 Top Current Hard Music Albums, #10 Independent Albums, #16 Top Current Rock Albums, #35 Top Current Albums, #45 Billboard Top Albums. UK Charts #12 Rock & Metal. #1 Amazon's Best Seller List.
Taz Taylor
Taz Taylor was exposed at a very early age to the golden era of Rock Guitar playing. Michael Schenker in UFO and then in his own band MSG, Gary Moore in his late-70s/early-80s heyday, Randy Rhoads and Jake E. Lee and of course the early Van Halen albums, all left an indelible mark on the musical psyche of Taz.
---
Doors open at 7:00 pm
Mickey Avalon
Mickey Avalon's life story plays out like an episode of VH1′s 'Behind The Music," marred by personal tragedy, triumphs and immense pain. Avalon's back-story begins on the streets of Hollywood, California. Raised by his heroin-addicted father, he began selling pot at a young age, a trade he acquired from his mother. In an attempt to clean up his act, Mickey converted to Orthodox Judaism in his late teens, an effort that didn't last due to constant family tragedy, such as his father's death in a tragic drunk driving accident.
By his early 20s, Mickey had married, had a daughter, and moved out of California, relocating to Portland, Oregon. The serine surroundings of the Pacific Northwest couldn't hide Mickey from his past for long, as his drug addled Hollywood lifestyle caught up with him in the form of an uncontrollable heroin addiction. As his life neared rock bottom, Mickey found himself broke, divorced, and turning to prostitution, just to support his smack habit. With a desire to once again get his life back on track, Avalon moved in with his sister, and the pair set out on the road to recovery. Tragedy struck again when his sister relapsed, and died from a heroin overdose.
After the deaths of both his father and sister, Mickey decided that he wanted more out of life, moved back to Los Angeles, and chose to make one final attempt to clean up his act. Shortly after his return, Mickey was befriended by ex-MTV VJ Simon Rex (aka Dirt Nasty), who encouraged Avalon to pursue his passion of hip-hop and even collaborated with him on some tracks. At the time, Avalon was staying in a sober living facility and had a strict curfew, so Dirt Nasty began passing out Mickey's demo at Hollywood clubs, which helped Mickey develop a following among fans of the Los Angeles nightclub scene.
Spooks
---
Doors open at 7:00 pm
Good Company – A Tribute to Bad Company
The Premier Tribute Show to the Legendary Paul Rogers with hits from Bad Company, Free, The Firm & Queen. Good Company strives to be an authentic recreation of a Bad Company concert and provides a Quality, Professional Show leaving the crowd wanting more.
Anthem – A Tribute to Rush
San Diego, CA based tribute to prog rock legends RUSH.
---
Doors open at 7:00 pm
Easy Wind
Easy Wind has built a reputation of creating shows that pull deeply from the vibe and feel of classic '70's era Grateful Dead, a period when The Dead were firing on all cylinders of youth, exuberance, and creativity.
Coming from a virtual lifetime of studying and performing their catalog, Easy Wind cooks up setlists that would fit right in with the epic runs of Europe '72, Spring '77, or other magical runs of that era.
Easy Wind has the unique ability to embody the style, the jams, and the riffs that were the trademark of Garcia, Weir, and the rest of the band in their heyday.
The bus came by… It's time to get on and experience Easy Wind.
---
Doors open at 7:00 pm
Turn the Page
Bob Seger. The name alone brings back a flood of memories.
Memories of growing up, first love, parties and a time when music helped define who you were.
Bob Seger and the Silver Bullet Band truly provided the soundtrack to a generation, especially those growing up in the Mid-West. With ten consecutive platinum albums between 1975 and 1995, the library of Seger's beloved hits is nearly endless. If ever there was a pure rock-and-roll fact, it's that Bob Seger's music sounds best when experienced live.
"Turn the Page – a Tribute to Bob Seger and the Silver Bullet Band" faithfully recreates all the "Classic" Bob Seger Hits.
You will feel as though you've been transported back to Detroit's Cobo Hall as you relive "Old Time Rock and Roll", "Night Moves", "Against The Wind", "Turn the Page", the way they were meant to be experienced….Live, on the concert stage! Turn The Page not only captures that power and energy but is also the only Seger tribute that is daily streaming and selling thousands of downloads on services like Spotify and Itunes.
Based out of Southern California, Turn The Page has sold over 750,000 downloads on Itunes of their Bob Seger Tribute CD's and have been featured on CNBC News as one of the nation's top tribute bands! With over 10 years on the road, Sam Morrison and Turn the Page continue to tour the US bringing Bob Seger's music to his fans. For a truly memorable concert experience, "Turn the Page" will provide the "Old Time Rock and Roll" that will take you back and make you remember…because after all…
Rock and Roll Never Forgets!
---
Doors open at 7:00 pm
Rehab
Viral southern rock/hip hop sensation REHAB has returned! After a 6 year hiatus, the group, who achieved viral success for their 2000 track "Bartender Song (Sittin' in a Bar)," released their new album "Galaga" this year.
---
Doors open at 7:00 pm
Beer Drinkers & Hell Raisers
The ultimate ZZ Top tribute BEER DRINKERS AND HELL RAISERS! No fake beards here folks, these are the real McCoy's! Taking ZZ Tops greatest hits of the 70's to a whole new level. The blistering Guitar/Vocal antics of Tim Narducci. The thunderous Bass/vocals of Cornbread and pounding grooves of Carter Kennedy. Wrap it up in a great stage production/performance that leaves all other ZZ Top Tribute bands in the dust! If you crave ZZ Top, BEER DRINKERS AND HELL RAISERS is it!
---
Doors open at 7:00 pm
Smells Like Nirvana
Composed of seasoned pros and DIE-HARD FANS of Nirvana, Smells Like Nirvana's live tribute to Nirvana is a haunting episode of grunge filled angst and rock prowess played without click tracks or backing tracks a trait that is rare in today's contemporary musical landscape, a trait and philosophy that Nirvana lived by.
SMELLS LIKE Nirvana hails from CHICAGO, IL
"Chicago's grungiest tribute to Nirvana"
---
Unless otherwise noted, doors open at 7:00pm and the first performance begins at 8:00pm.
Ramona Mainstage is an all ages venue.
Persons under 21 must be accompanied by a parent or guardian.
All patrons must show valid photo ID.
All ticket purchases are non-refundable.
Seating not guaranteed – first come, first served.
It's here!
Updated bar
Full Liquor License
Lobby renovation
Fine Dining – Dinner and a show?
The MainCourse Restaurant is now accepting reservations.

Right next door!
Call the ticket office for more information: 760-789-7008
Ramona Mainstage on Twitter
Ramona Mainstage on Facebook
Available for private parties, receptions & meetings — contact us for more information