North County San Diego's Premiere Concert Venue
| | |
| --- | --- |
| Don't believe us? | |
Upcoming Events
Doors open at 7:00 pm
Ace Frehley
Ask a modern day rock guitarist who his influences were, and more often than not the name Ace Frehley is on the list.
Considered by those in the know to be the musical genius behind KISS, Ace "Space Ace" Frehley was an original member of the band when it formed in 1973, and was a mainstay of the group until his departure in 1982 to pursue a solo career.
Having written and recorded some of KISS's most identifiable tunes such as Cold Gin, Shock Me, Parasite, Rocket Ride and New York Groove , Ace was more known for his blistering guitar licks, and his patented smoking guitar that added to the band's over the top stage antics.
After leaving KISS, Ace formed the band Frehley's Comet with Anton Fig, John Regan and Tod Howarth, and performed together beginning in 1986 and continuing through 1990. Ace remained popular with fans and critics alike, and continued to be respected in music's inner circle as the musical force that drove the KISS machine. To this day, those in the music industry acknowledge that KISS was never the same after Ace moved on.
Ace reunited with the original members of KISS in 1996, and toured throughout the world until his departure in 2002. His last appearance with KISS was the closing ceremonies of the 2002 Winter Olympics in Salt Lake City, Utah.
Ace continues to make music, and is currently putting the finishing touches on Anomaly which is scheduled for release in 2009. Those who have heard the new album likened it to the early days of Ace's career, with the notable difference being that Ace brings to the table a storied legacy of songwriting, musical maturity, and youthful exuberance that when combined, form a mixture that longtime fans are sure to embrace.
Like It
Taz Taylor
Taz Taylor was exposed at a very early age to the golden era of Rock Guitar playing. Michael Schenker in UFO and then in his own band MSG, Gary Moore in his late-70s/early-80s heyday, Randy Rhoads and Jake E. Lee and of course the early Van Halen albums, all left an indelible mark on the musical psyche of Taz.
Brett Ellis Band
This talented group of superstar caliber musicians is lead by guitarist/singer/songwriter extraordinaire, Brett Ellis. For over 20 years Brett has been and continues to be a mainstay in the San Diego music scene. The Brett Ellis Band consists of: Brett Ellis (guitars & vocals) Rick Nash (Bass) Calvin Lakin (Drums).
They have mastered the art of Hard Rock and Blues and continue to push the envelope. Brett has worked with and opened for the who's who in the music industry. Such as Eric Johnson, Edgar Winter, Foghat, Sammy Hagar, Glen Hughes (Deep Purple) Uli Jon Roth, Carl Palmer, King's X, Bad Company and Pat Travers.
Brett has been featured at festivals around the country, including the annual Cabo Wabo Fest and the Tommy Bolin festival. Brett's talent is unsurpassed; he continues to write inspiring music, expanding his virtually unlimited catalog. Hard work and dedication to his craft has blessed Brett with a large following.
Come see and hear The Brett Ellis Band bring down the house as they continue to impress fans and musicians alike. Their jaw dropping performances will advance the Hard Rock & Blues scene in California for years to come.
---
Doors open at 7:00 pm
Lindsay Ell
For rising star Lindsay Ell, her debut album on Stoney Creek Records has been a long time coming … but you can't rush personal discovery. Sent on a mission to unleash the vibrant, soul-bearing country artist long predicted by fans and critics alike, Ell's journey is now complete – and she calls the result simply, The Project.
Comprised of 12 gripping, heart-on-her-sleeve tracks and produced by Sugarland's Kristian Bush, The Project is the musical calling card Ell's been working toward her whole life – from her childhood in Calgary, Alberta; through her time opening shows for blues legend Buddy Guy; and even with attention-grabbing country singles "Trippin' On Us" and "By the Way."
"I feel like I've finally found myself," Ell beams about The Project. "I'm a better guitar player, I'm a better singer, I'm a better songwriter. I'm just a different artist, and I've never felt about music the way I do now."
Grooving, diverse, and emotionally charged, it's easy to hear what Ell means. The Project reveals every aspect of her abundant talent – from her fiery guitar prowess to her crisp, inviting vocals … and even her new knack for vulnerable song craft.
It's funky, bluesy, and full of pop-country sweetness, but also delicate and – at times – brutally honest, as Ell's heart is placed front and center on each track. She embraces the anything-goes fun of country's future but also holds fast to its traditions, focusing on real instruments and co-writing nine of The Project's songs to create something both unique and self-assured.
For the first time, Ell's music feels 100 percent "Lindsay," and part of the reason for that is the growing up she's done over the past few years.
The young star has traveled the world with The Band Perry and Luke Bryan, showcased her multi-instrumental dexterity as one of CMT's Next Women of Country, and is currently trading guitar solos with Brad Paisley on his 2017 Weekend Warrior World Tour. Plus, she and country radio personality Bobby Bones went public about falling for each other, leading to an outpouring of support and inspiring her to open up like never before on her critically-acclaimed 2017 EP, Worth the Wait.
Caleb Lee Hutchinson
Raised in the small town of Dallas, Georgia, just 35 miles west of Atlanta, Hutchinson came by this new generation of three-chords-and-the-truth honestly – while other kids were obsessing over sports, he was doing the same with music. His dad schooled him in classic-country icons like Waylon Jennings and Merle Haggard, his mother loved the electronic energy of '80s pop, and an uncle kept heavy-metal legends like Black Sabbath and Led Zeppelin in constant rotation.
At five years old the youngster learned to sing on a karaoke machine, then picked up a guitar and began setting up "shows" in his uncle's basement. He learned Johnny Cash's gritty "Folsom Prison Blues" as his first song and was soon winning local talent shows – even opening concerts for trad-country stalwarts like Gene Watson and Rhonda Vincent in middle school. But by his senior year, a restless creativity began to emerge, with Hutchinson posting countrified covers of hip-hop star Post Malone online and foreshadowing his story to come.
In 2017 he took that spirit to American Idol, moving seamlessly between his love for traditional giants like Keith Whitley and rough-hewn modern stars like Sturgill Simpson. He stood out immediately as fans latched on to his dynamic Southern vocals – just as resonate on Carrie Underwood's "So Small" as they were on Prince's "When Doves Cry" – and by the show's finale he had earned a strong secondplace finish. But it felt more like a beginning than an end.
"Half the reason I took a chance and did Idol was because my parents were like 'You only get one life. You don't want to look back when you're 50 and wish you had tried a little harder,'" Hutchinson says.
Patrick Howard Trampus (PHT Country)
Patrick Howard Trampus PHT, is a Southern California country music artist. Growing up in rural San Diego County, PHT found a love for hay fields, dirt roads and country music.
He was influenced at an early age by artist like, Merle Haggard, Waylon Jennings and Hank Jr. He developed a love for country music and honed his singing skills in church and by camp fires.
By 18, PHT had his first band. They played the SoCal country scene getting the opportunity to open for major country acts like Billy Ray Cyrus, Mark Chesnutt, Wade Hayes and Jamie O'Neil.
PHT took time away from music to raise his family and start a career in Law Enforcement. After 11 years in Law Enforcement PHT had to retire due to injury and leave a promising and rewarding career.
The love for music and entertaining never left. In 2014 he began his musical journey again. Forming a band in San Diego and playing venues from Petco Park to The San Diego County Fair. PHT is once again doing what he loves. Bringing a stadium like show to a honky tonk near you.
---
Doors open at 7:00 pm
Drowning Pool
Giant riffs, crowd moving grooves and monstrous vocals are the tools with which DROWNING POOL build triumph out of tragedy, steadily evolve without compromise, and remain true to their supporters with over a decade's worth of remarkable fortitude and attitude. HELLELUJAH is absolutely the album their diehard fans demanded and the aggressive heavy rock world at large deserved.
The platinum-plus conquerors from The Lone Star State deliver their heaviest batch of hell raising anthems, each burning with fiery adrenaline destined to light the radio ablaze and ignite crowds into impassioned sing-alongs. Only a few seconds into the album's first single, "By the Blood," it's evident that Hellelujah is the most aggressive, ambitious, and truly definitive Drowning Pool album since Sinner, the platinum platter that gave the world Top 20 rock radio hit "Tear Away" and the massively successful "Bodies."
It doesn't get more brazenly defiant than Drowning Pool Hellelujah bangers like "We Are the Devil," "Goddamn Vultures," or "Push": forward thinking modern rock anthems incorporating classic elements of brutal grooves with melodic power that never once sounds weak. C.J. Pierce's guitar work is devastatingly crunchy yet dynamically colorful, locking in perfect sync with the charging rhythms of fellow cofounders Stevie Benton on bass and Mike Luce on drums, as Jasen Moreno's vocals forge venom and bile into hooks.
Drowning Pool have scorched the stage alongside a who's-who of genre legends, upstarts and everything else on the spectrum, including Ozzy Osbourne, Mötley Crüe, Papa Roach, System Of A Down, Kiss, Korn, Sevendust, Seether, Hellyeah, P.O.D., Five Finger Death Punch, Black Label Society and stints on Ozzfest with Metallica, Rob Zombie, and Marilyn Manson.
Warpath
All Native American Metal Band
Formed in 2015 in San Diego California, we brought a unique sound unheard of in the metal scene by introducing Native American elements into our sound, truly making it our own. A perfect blend of Native American culture to Heavy Metal music.
Sledd
Sledd is a five piece, hard hitting, Heavy-Alternative, Album Orientated Rock, Musical Group from San Diego, CA. The Band was founded by Lead Vocalist/Frontman Cary Rothman, Keyboardist/Vocalist Peter DeLuke Jr and Brother/Drummer Dino DeLuke in March of 1995.
Sledd has played with, opened for, or toured with such legendary Hard Rock Musical Groups as: Tesla, Great White, The Bullet Boys, Gilby Clarke, Blue Oyster Cult, Dokken, Quiet Riot, Queensryche, Ratt, LA Guns, UFO, Skid Row, Cinderella and Y&T.
Their latest and third Album "Insane Laughter" has received National Airplay in several United States Cities. In April/May 2009, Sledd members along with Executive Producer and Tesla Bassist Brian Wheat recorded a four song EP at "J" Street Studios in Sacramento, CA. All four cuts later appeared on the self produced Sledd CD "Insane Laughter". Sledd's second Album "Crooked Smiles" was produced by Great White Guitarist Mark Kendall. Kendall also managed the Band from 2001 – 2003.
Project Sell Out
PSO is from from Lemon Grove, Ca – a neighborhood in east San Diego. Originally starting in 2012, PSO quickly began to pick up steam. They are the epitome of what skateboarding and punk rock embraces. They skate before the show, and then put on a consistently wild stage performance. Imagine RKL mixed with Bad Brains, and you have PSO. They've shared the stage with heavy hitters such as Madball, Turnstile, Angel Dust, Angelic Upstarts, Bane, and JFA just to name a few.
---
Doors open at 7:00 pm
Kim Wilson
Kim Wilson is best-known as the frontman of the Fabulous Thunderbirds, a blues/rock group formed with Jimmie Vaughan in 1974. He will be bringing his own blues band to Ramona Mainstage, performing more traditional blues.
---
Doors open at 7:00 pm
Guitar Shorty
Legendary guitarist/vocalist Guitar Shorty is a giant in the blues world. Credited with influencing both Jimi Hendrix and Buddy Guy, Guitar Shorty has been electrifying audiences for five decades with his supercharged live shows and his incendiary recordings. Like a bare knuckled boxer, Shorty strikes with his blistering, physical guitar playing and his fierce vocals, connecting directly with body and soul. What really sets Shorty apart is his absolutely unpredictable, off-the-wall guitar playing. He reaches for sounds, riffs and licks that other blues players wouldn't even think of. Amazon.com says his guitar work "sounds like a caged tiger before feeding time. His molten guitar pours his psychedelicized solos like lava over anything in his path." The Chicago Reader declares, "Guitar Shorty is a battle-scarred hard-ass. He slices off his phrases and notes with homicidal fury. He is among the highest-energy blues entertainers on the scene."
Through the years, Shorty has performed with blues and R&B luminaries like Ray Charles, Sam Cooke, B.B. King, Guitar Slim and T-Bone Walker. He started playing with these legends while still in his teens and recorded a handful of singles for a variety of labels and an obscure LP during the first 30 years of his career. After decades of paying his dues (like so many unheralded American bluesmen), it took a tour of England to establish Shorty's fame in his home country. His recordings since then all received massive critical acclaim, and his renowned live performances have kept him constantly in demand all over the world. His 2004 Alligator Records debut, Watch Your Back, became his best-received, best-selling album to date. His 2006 follow-up, We The People, won the coveted Blues Music Award for Best Contemporary Blues Album Of The Year. Now, with his new CD, Bare Knuckle, Guitar Shorty unleashes a barrage of hard-hitting combinations of guitar, vocals and lyrics, hitting his listeners with some of the most awe-inspiring guitar and vocal work of his long career.
Triple Deez
If you like Aretha Franklin, Wild Cherry, B B King, Bill Withers, Lady Antebellum, Indigo Girls, Fugees, Adele and more, you will enjoy this cover band.
---
Doors open at 7:00 pm
Ho Ho Hoey
This Boston born guitar player & solo artist has been touring for over two decades with 20 albums over the span of his career. Among them is his very popular, Ho Ho Hoey Complete Collection, which combines all 3 volumes of his holiday albums, capturing 37 of your favorite Christmas classics. Hoey has been a driving force behind instrumental rock Christmas music since 1995 after his version of "The Twelve Days Of Christmas" hit the airwaves with its crunchy guitars and metal flavor. Gary's annual Ho Ho Hoey Rockin' Holiday Tour has become a tradition with radio stations and families coast-to-coast. Hoey's live show encompasses everything from his holiday music to the older hits like "Hocus Pocus" to new songs from his latest album, Dust & Bones. It's a must see show for adults and kids alike.
After more than two decades of touring it's also made him fortunate enough to give back in the process, helping the Veterans with clothing drives, Toys for Tots and food drives. Hoey's music is featured in Hallmark greeting cards and the Christmas movie, "Deck The Halls" staring Danny Devito. Hoey's rockin holiday show is a family friendly all ages event. Gary comes out after every show to sign autographs and take pictures with the fans. Get together and celebrate this holiday season as only Hoey can. This year also marks his 8th Annual Ho Ho Hoey Guitar Give-Away. To enter and for more details, visit www.garyhoey.com.
RDG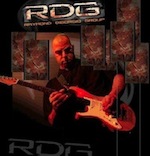 2003 Los Angeles Music Awards Winner "Instrumental Album of the Year"
2003 Los Angeles Music Awards Nominee "Guitarist of the Year"
2003 San Diego Music Awards Nominee "Best Rock Album"
Pet Shark
Pet Shark is a progressive rock, instrumental band from Orange County, California featuring and co-founded by Keith Moreland on guitar, and Ted Morton on drums, percussion, keyboards and other various sound effects.
They are seasoned professionals both in the studio and at live performances. Collectively, they have played with such musicians as Crystal Lewis, Dennis Agajanian, Darryl Mansfield, John and Anne Barbour, Steve Camp, Terry Clark, Two or More, Bryan Duncan, Bobby Kimball, and countless others.
---
Doors open at 7:00 pm
Motley 2
Founder Darryl Strucke started Mötley 2 when he left another tribute because his vision was to strictly adhere to the early days of Mötley Crüe with all the stage attitude, full costumes, and perfect sound to bring audiences back in time with the PERFECT show! The best artists in the industry were found, and together put a band that stays true to the look and sound of the one and only Mötley Crüe.
Based in Los Angeles California, Motley 2 is the premiere, internationally touring tribute to Motley Crue that captures the entire look , feel and sound that hard core Crue fans know and love. We have toured extensively across the nation, and have performed at casinos, bars, clubs, festivals, state fairs, concert in the parks, and corporate events, and are available for everything from family friendly events, or we can heat it up with an adult oriented show that leave crowds wanting more. Are you ready? then, let us "take you to the top"
---
Doors open at 7:00 pm
Struggle Jennings
Struggle Jennings was destined to be an Outlaw.. The grandson of legendary Country Music icon Waylon Jennings, Struggle is part of a long legacy of Gangsters, Outlaws and Rock Stars.. Growing up as a black-sheep in his family, he was forced to fight his way out of the streets of West Nashville, eventually making his way into the studio to laying the foundation for what would soon become his personal contribution to the Jennings family legacy.. But his past finally caught up with him in the fall of 2011 when he was arrested on State and Federal drug conspiracy charges.
After being incarcerated for 5 years, Struggle has gone through a complete transformation.. Mentally, emotionally and physically.. Through sharing his story on social media networks, Struggle has grown emotionally and intellectually, assuming a new level of social responsibility and becoming an inspirational and motivational force in the lives of people all around the world. He maintained the ability to oversee his career and his public persona through his constant communication with his management team. Struggle's message of strength, determination and courage in the face of adversity has been amplified by his daily presence on Facebook, Twitter and Instagram. With the support of Yelawolf, his Slumerican family, as well as his business partner Sebastian Marbury, Struggle managed to develop and maintain a direct connection with his fans despite his being incarcerated.
After being released from prison in January of 2016, Struggle inked a deal with Yelawolf's recently formed Slumerican record label, signaling his return and officially beginning his rise to success. With the launch of a popular documentary series on YouTube and the upcoming release of his sophomore album, Struggle is finally poised to take his place as a true modern day Outlaw and secure his position as the Godfather of the burgeoning Outlaw Hip Hop Rock & Roll movement.
---
Doors open at 7:00 pm
Mr. Crowley
Mr. Crowley does more than just cover the songs that made Ozzy Osbourne famous, they truly tribute the man and his work, playing all of the songs of Ozzy's entire catalog, including Black Sabbath and Ozzy's solo career.
---
Doors open at 7:00 pm
Kissed Alive
The Hottest KISS TRIBUTE SHOW in The World will be playing two sets of all your favorites!
KISS is the most successful American rock band of all time. KISSED ALIVE honors this legacy by performing material from the band's entire catalog-from the 1st album to it's most recent releases! Onstage, you'll see the classic costumed characters: The Spaceman, The Demon, The Starchild & The Catman!
With the lighted KISS sign flashing & KISS ARMY Banners flying above the stage… the band takes you on a journey through KISSTORY! KISS is no ordinary rock band – they've broken all the rules & all the records, so this is no ordinary Tribute show either!
---
Doors open at 7:00 pm
So Petty
We assembled this band as fans of the best American Rock n Roll Storytellers ever; The Heartbreakers led by the immortal Tom Petty. We are committed to his life and legacy and preserving the soundtrack of our lives. We Look forward to entertaining your Party soon! Feel free to message us for more information. The Band is fronted by Sean Amato on Vocals, Michael David Seiker on Drums, George Moore on Bass, Chris Wheeler on Guitar, and Bill Crane on keyboards. Together for the Love of Tom So Petty!
---
Doors open at 7:00 pm
Wishbone Ash
Formed in 1969, Wishbone Ash has more than 20 original studio recordings and several live albums to their credit. The group has appeared at all the major music festivals and enjoys a history with some of the world's classic music labels, Universal and Atlantic Records.
Back in the day, Wishbone Ash cut their teeth on the US stadium circuit first opening for The Who. Once they began headlining in the States, Wishbone's opening acts included Springsteen, Kiss and Aerosmith.
Citing Wishbone Ash as an influence on their style, Thin Lizzy, Iron Maiden, Southern Rock outfits like Lynyrd Skynyrd and, more recently, heavyweights like Opeth and some of the guitar-based Indie/ Alternative bands, have all taken a little something from the legendary twin-guitar approach of Wishbone Ash. Truly, there is no other rock band on the planet that has done more with the twin guitar concept than the Ash.
RDG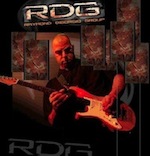 2003 Los Angeles Music Awards Winner "Instrumental Album of the Year"
2003 Los Angeles Music Awards Nominee "Guitarist of the Year"
2003 San Diego Music Awards Nominee "Best Rock Album"
---
Doors open at 7:00 pm
Queen Nation
There is little doubt among the pure rock community that the legendary band Queen and lead performer Freddie Mercury earn high ranks as one of the most powerful and iconic groups in rock history. Upon his death in 1991, a huge void was left in the rock concert world, which to this day has not yet been matched.
Queen Nation, a tribute to Queen, was formed in 2004 by David Hewitt / DMHE Music Agency. Queen Nation consists of: Gregory Finsley on vocals & keyboards as Freddie Mercury, Mike McManus on guitar as Brian May, Pete Burke on drums as Roger Taylor, and Parker Combs on bass as John Deacon. The mission of the show is to carry on the musical torch and pay homage to the golden age of vintage Queen concerts. In 2013 Queen Nation was recognized as The World's Greatest Queen Tribute by Mark Cuban, Ryan Seacrest and their cutting edge network AXS TV. Queen Nation was given a 1hr LIVE national broadcast from the Roxy in Hollywood, to 40 million viewers. A coinciding compilation album was released by AXS TV featuring two tracks recorded by Queen Nation. Most recently, Queen Nation was selected by The Los Angeles Angels of Anaheim baseball team to perform on the infield of Angel Stadium as part of their Flashback Weekend.
Queen Nation's live 100-minute production of Queen's greatest hits preserves the image, sound, and stage persona of vintage Queen. Audiences are amazed at the accuracy of Queen Nation's live retrospective journey through such Queen songs as We Will Rock You – We Are The Champions – Bohemian Rhapsody – Crazy Little Thing Called Love – You're My Best Friend – Another One Bites The Dust – Under Pressure and many more. They have performed in front of thousands of people at casinos, fairs, sports arenas and private affairs.
All Men Are Brothers
All Men Are Brothers Band is a tribute to The Allman Brothers Band music. We are six musicians who worship ABB and the many listeners who keep it alive!
---
Doors open at 7:00 pm
Lovedrive – Tribute to the Scorpions
Lovedrive is dubbed the "Best of the Best in the West" by James Kottak of the Scorpions.
Lovedrive was formed in 2012 based out of Southern California using the name from the Scorpions' pinnacle album of 1979. Lovedrive proudly pays tribute to the biggest World-known band in the history of hard rock. The band captures the look, the sound and energy of a live Scorpions concert.
The band was joined on stage by the Scorpions' very own James Kottak at the Whisky A-Go-Go in W. Hollywood, CA playing three songs "No One Like You", "Big City Nights" and "Coming Home" to an energetic crowd of excited fans.
Some have described the Scorpions as "the Heroes of Heavy Metal" and called them "Ambassadors of Rock". In 2015 the Scorpions celebrated their 50th anniversary, thus producing hundreds of radio hits and arena favorites which haven't been played live in many years.
On that note, Lovedrive makes certain that the best hits and rare gems are included at each show. From the songs of the late 70's like "In Trance" to "Lovedrive" and all the 80's hits like "Rock You Like a Hurricane", "The Zoo", "Blackout", "No One Like You" and "Still Loving You". and 90's hits like "Wind of Change" and "Send Me an Angel". Not to mention more current hits of the 2000's like "321" and "Rock and Roll Band".
Witness for yourselves how Lovedrive Tribute to the Scorpions is the closest thing to visiting Hannover, Germany here in the U.S.A.
---
Doors open at 7:00 pm
Berlin
"New music is the lifeblood of anybody making music— it's that creation, excitement, new babies [songs]! It inspires me and it inspires others," declares Terri Nunn, the charismatic and enigmatic singer of L.A.'s iconic synth electro-pop pioneers, BERLIN.
BERLIN will forever be recognized as the American progenitor of electro-pop artistry with sensually appealing lyrics. Few bands emerging from the era of BERLIN have achieved as far-reaching and long-lasting an impact and, rarely, such a timeless array of musical grooves. The Los Angeles-based band made its first national impression with the provocative single "Sex (I'm A…)" from the platinum-selling debut EP Pleasure Victim in 1982. "The Metro" and "No More Words" were also chart toppers, but it was the unforgettable, intimate, and strikingly beautiful love song, "Take My Breath Away" that took the band to another level. The ballad's defining role in the Tom Cruise film, Top Gun, helped solidify BERLIN's everlasting place in American pop-culture. The song was a #1 international hit and received both the Golden Globe and Academy Award for "Best Original Song" in 1986.
Currently, Nunn is recording a brand new BERLIN studio album with her original BERLIN band members and co-writers, John Crawford (bass) and David Diamond (keyboards).  The album is scheduled for release in mid 2019. The album is being produced by Australian producers Andy and Thom Mak. The album marks the first collaboration by Nunn, Crawford and Diamond since Love Life, the third BERLIN album, released in 1984.
---
Doors open at 7:00 pm
Moonshine Bandits
Backwoods bravado, patriot's pride, country soul, keg-thumping beats — these are the qualities that Moonshine Bandits have championed since they began their journey. Armed with a hybrid arsenal of country and hip hop fusion, the California duo of Dusty 'Tex' Dahlgren and Brett 'Bird' Brooks are back with the grittiest, spirited and distinctly grass-roots release of their sixteen year campaign of musical badassery – "Gold Rush."
Since their formation in Los Banos California in 2003 the Moonshine Bandits have continued a campaign of crossover genre-bending musical mayhem that appeals to the eclectic, color-outside-the-lines tastes of listeners, aka The Shiners, and they fiercely refuse to have their tastes confined and filed into categories. "Our musical style has always been full throttle and in your face," says Moonshine Bandit Tex. Just like the rumrunners, bootleggers, smugglers and outlaws of old – the Moonshine Bandits provide a supply of the goods for the demand, defying the mandates and trends of mainstream pop culture.
---
Doors open at 7:00 pm
The Birthday Massacre
The Birthday Massacre is from Toronto, Canada. Combining their interests in various musical and artistic styles, the band has successfully accumulated an impressive international fan base, press accolades, and defied categorization with their unique sound and visuals.
The band was formed in 1999 and independently produced and recorded their first two albums, Nothing and Nowhere and Violet. Through both of these high-demand releases, as well as their highly acclaimed and beautifully atmospheric website, the band obtained a large and loyal fan base throughout the world. Due to their independent success, in 2005 they were approached and signed by Metropolis Records and the band began its steady climb to reaching a much wider audience with the 2007 release of the acclaimed and wildly popular Walking With Strangers.
Julien-K
Amir Derakh and Ryan Shuck have been musical partners for 15+ years. During their time together they have weaved in and out of mainstream music like a constantly evolving musical fashion house. In the late 90's they were responsible for massive radio and sales hits such as "Blind" (Korn), "Blue Monday"," Stitches", and "Fiction" (Orgy), and recently "Crawl Back In" and "Let Down" (Dead By Sunrise with their pal Chester Bennington). After enjoying years of traditional music business success, they have spent the last 10 years methodically moving away from the mainstream approach that put them on the map, opting to carefully steer their fans in a new direction, towards their new independent alternative electro rock project Julien-K – which sounds more at home with the likes of modern acts such as M83, The Kills, LCD Soundsystem, The Naked and Famous, Empire of the Sun, and even the Black Keys (see Derakh's sleazy electro-blues guitar playing on "We're Here With You").
---
Doors open at 7:00 pm
Easy Wind
Easy Wind has built a reputation of creating shows that pull deeply from the vibe and feel of classic '70's era Grateful Dead, a period when The Dead were firing on all cylinders of youth, exuberance, and creativity.
Coming from a virtual lifetime of studying and performing their catalog, Easy Wind cooks up setlists that would fit right in with the epic runs of Europe '72, Spring '77, or other magical runs of that era.
Easy Wind has the unique ability to embody the style, the jams, and the riffs that were the trademark of Garcia, Weir, and the rest of the band in their heyday.
The bus came by… It's time to get on and experience Easy Wind.
---
Doors open at 7:00 pm
Rehab
Viral southern rock/hip hop sensation REHAB has returned! After a 6 year hiatus, the group, who achieved viral success for their 2000 track "Bartender Song (Sittin' in a Bar)," released their new album "Galaga" this year.
---
Unless otherwise noted, doors open at 7:00pm and the first performance begins at 8:00pm.
Ramona Mainstage is an all ages venue. Persons under 21 must be accompanied by a parent.
All patrons must show valid photo ID.
All ticket purchases are non-refundable.
Seating not guaranteed – first come, first served.
It's here!
Updated bar
Full Liquor License
Lobby renovation
Fine Dining – Dinner and a show?
The MainCourse Restaurant is now accepting reservations.

Right next door!
Call the ticket office for more information: 760-789-7008
Ramona Mainstage on Twitter
Ramona Mainstage on Facebook
Available for private parties, receptions & meetings — contact us for more information